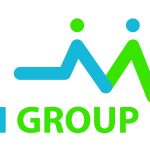 While pregnancy can be a very exciting time for women who want to have a child, it can also be very stressful due to the mood swings caused by hormonal fluctuations, all the preparations that need to be done for the baby's arrival, and the usual daily stresses of going to work and earning more money for the bigger family that is to follow. Sometimes, the stress can be so overwhelming that it may lead to bouts of depression and anxiety.
Let's take a look at 12 great ways to reduce stress so that you can fully enjoy this magical time that is your pregnancy…
1) Work out baby care with your spouse
This early, it is strongly advised that you and your spouse already have a baby care plan in place. Work out an alternating schedule of getting up to feed the baby at night so that the both of you will be able to get equal amounts of sleep at night and/or during the day.
2) Get someone to help you with the household chores
Working with a big baby belly can be time consuming and tiring. Add household chores to the mix and you have a recipe for stress. If it is financially feasible, you should get someone to do the household chores for you like a home cleaning service.
3) Eat a healthy diet
Eating a healthy, nutritious diet will not only help you replenish your energy, it will also provide you with antioxidants and other important nutrients that will enable you to fight stress. You should also drink lots of water so that you don't get dehydrated.
4) Exercise regularly
If there's a great stress buster that you should definitely indulge in, it's exercise. When you exercise, even if it's just simple walking, your body releases high levels of endorphins that beat stress and provide you with that pleasant "high" or feeling of euphoria. Endorphins also block pain and promote the release of serotonin and dopamine, which give a sensation of pleasure.
5) Get as many short naps in
When you're pregnant, your energy levels tend to be high so that you might find it difficult to get enough sleep. If your pregnancy is already in its advanced stages, you may also find it hard to sleep because you can't find a comfortable position because of your big belly. Try to get as many short naps into your day, ranging from 30 minutes to a full hour. Put a pillow on your back or on other parts of your body for support so you sleep comfortably.
6) Keep a pregnancy journal
Make your pregnancy a memorable time for you by keeping a journal. Take note of the changes that occur in your body on a day to day basis. You can also use your journal to jot down important advice during your regular checkups with your doctor. You should also write down memorable moments, such as when your baby bump became visible or baby's first kick inside your tummy. It can be your outlet for any worries and concerns that you have. Last but not least, it can serve as your guide when you have another baby in the future.
7) Be in the company of family members and friends
During pregnancy, you will need support. Invite family members and friends to your home. Not only will they give you helpful advice for your pregnancy and for when the baby comes, they will be very happy to assist you with the household chores.
8) Indulge in a hobby or other creative activities
One great way to get your mind off daily stresses is by indulging in a hobby. You can create a colourful scrapbook with photos of your pregnancy. If you love all things herbal, you can search the web for recipes and make your own anti-stretch mark creams or healthy scrubs for your body.
9) Get ready for baby's arrival
You and your hubby should have fun buying cribs, clothes and other stuff for your baby. You should also let your imaginations run free while decorating baby's room.
10) De-stress through laughter
If you have been feeling very stressed, pop your favourite comedy flick into the DVD player or read a funny book. Laughing will help reduce stress and make you feel a lot happier.
11) Pamper yourself
Don't confine yourself to your house while pregnant. Make an appointment with your beauty salon and have a perm, manicure and pedicure. Better yet, indulge in a relaxing massage.
12) Visit your doctor regularly
One of the reasons why you are stressed is because you are worrying about your baby's health. Make sure that you observe your regular checkups with your doctor so that you will be assured that your pregnancy is coming along very well.
We are sorry that this post was not useful for you!
Let us improve this post!
Tell us how we can improve this post?