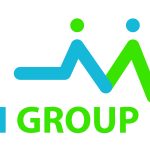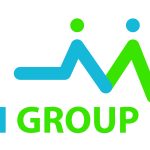 The first few weeks after you bring your baby home is a hectic period for both you and your spouse. While you think you may have gotten everything that you will need for the baby, you will ultimately discover that you may have missed buying one essential item or two which you need at that particular moment.
Let us take a look at 6 essential things to have before you bring your baby home. These items are specifically the ones you think you don't need, but would be handy to have…
1) Breast pump
A breast pump is necessary if you want to induce greater milk flow from your breasts while feeding your baby. In cases where in your baby is full and would not suckle anymore, the breast pump can remove excess milk and provide relief from painful breast engorgement.
2) Nipple cream
Breastfeeding causes the delicate skin of your nipples to dry out. If left untreated, the skin would become red and irritated, cracked, sore and could even cause for it to bleed. Nipple cream is best applied to the nipples after feeding your baby to alleviate dryness.
3) Diaper cream
Diapers may cause dryness to baby's delicate bottom if the diaper is not changed immediately as it may lead to skin irritation. Diaper creams not only keep your baby's skin soft and supple. It also provides protection against diaper rash. Do not buy creams with petroleum as it will cause further irritation. Purchase diaper creams with 12 to 20 percent zinc oxide.
4) Nursing bras
The heavy weight of your milk-engorged breasts can be both uncomfortable and painful which is why buying a nursing bra that will provide your breasts with ample support is one of the best things to do after giving birth. The most notable nursing bras are made out of 100 percent soft cotton without an underwire. For convenience while breastfeeding, you can choose a bra that unhooks from the front or with straps that can easily be removed.
5) Baby First Aid Kit
You need to have a first aid kit ready in case your baby develops signs and symptoms of possible disease. Include a rectal digital thermometer to check your baby for fever and also have on hand some saline drops and bulb syringe for clearing your baby's stuffy nose. Since your baby's nails grow very fast, don't forget add infant nail clippers to your kit as well. Ask your doctor if there are any other first aid medications that you need to include in your kit just to make sure. Last but not least, include a manual of infant first aid procedures so that you will know what to do when baby is sick or had an accident.
6) Sleep soothers
Since sleepless nights are highly likely during the first weeks of baby's arrival home, you need to have on hand items that will help to soothe your baby to sleep. Have on hand pacifiers to suck on and you should also have swaddlers to keep your baby tucked in nice and comfy, especially during cold weather. Swaddling mimics the feeling of being inside the mother's womb and this is a sure way to soothe the baby. For fussy babies, you can lull them to sleep with an MP3 player playing soothing noises, like soft classical music, and sounds of waves and rainfall.
Save