We are committed to provide quality, personalised healthcare and wellness services for our patients.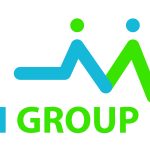 Here at Sincere Medical Specialist Center, we are defined by our dedicated service and commitment to providing patients with quality, personalised healthcare and wellness services, through all the stages of life.
For this reason, we have made Sincere Medical Specialist Center the home base for some of Singapore's leading doctors, nurses and healthcare professionals in a warm, friendly, and comfortable ambience, evoking a professional yet relaxed atmosphere.
Not only are our specialists experts in their chosen fields, they are updated on medical techniques that will ensure personalised care with optimal outcomes. Complementing our services are cutting edge technologies that allow for an accurate diagnosis and professional treatment.
The comprehensive and multidisciplinary services that we offer include:
Obstetrics and Gynaecology: To address the reproductive health needs of a woman, including help to fulfill her and her spouse's desire to have a child
Urology: To provide medical care to men with genitourinary problems, including infertility, as well as urinary tract diseases in women
Sexology: To provide counselling and other services to individuals or couples facing issues in their sexual relationships
Aesthetics and Wellness: To provide personalised programmes to improve our patients' general health and wellness, and appearance.
Cardiology: To provide screening and consultation services for patients and their cardiovascular health.
It is our goal to provide our patients with continual access to quality medical care and personalised service, no matter where they are. Collaborating with other centres in the Sincere Healthcare Group and with our international healthcare partners, our specialists come together to deliver their talents and expertise, helping you make informed decisions on your treatment plan and supporting your overall good health.