CEO's Message
The success story of Sincere Healthcare Group (SHG)… Our legacy.
Family is one of the core tenets in Asian culture, dating back centuries from a time before Confucius up until now. SHG was born out of the recognition of a need to bring joy to couples that were seeking to build their family. After 10 years in service starting from 2010, SHG remains determined, motivated, and passionate to its core mission. As we celebrate SHG's 10th Anniversary this year, we remember that it has always been a journey accompanied by human touch of compassion, flexibility, fortitude, and of course our honour of being unique within the IVF industry.
Throughout its years, SHG has faced numerous moments of reality influenced by both internal and external factors. SHG has always remained courageous, braving forth and never letting up its impetus to continuously update its knowledge, refine its techniques, and to embrace change. It is these crucial characteristics of SHG that has allowed SHG to recognise, manage, and overcome pitfalls. Our customers' success motivates me the most. I am a strong believer in providing good and attentive service to our customers and doing so has earned SHG their loyalty and patronage, and their recommendation to their families and friends. Since its inception, SHG has helped many of our customers to achieve their dream of starting a family.
SHG has grown from strength to strength, starting from one centre in Singapore to a total of seven centres within Asia in a span of 10 years. In Singapore alone, SHG has grown to have four centres within 5 years of operations. Two major milestones for SHG were the opening of our first centre abroad in Xiamen, China in 2014, and in Johor, Malaysia in 2017. SHG's strong growth has enabled us to open our second centre in Chengdu, China in 2018. Our services have also expanded from O&G and IVF to include Andrology Laboratory Services and Vascular and Interventional services.
SHG's story is one that is built from our past experiences, which enhances our present engagements, and enables us to shape our future paradigm. This journey is SHG's legacy.
Ms Koh Lee Lee
CEO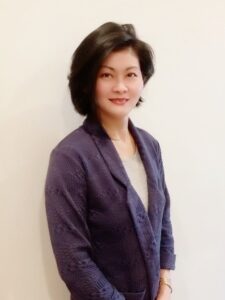 We are sorry that this post was not useful for you!
Let us improve this post!
Tell us how we can improve this post?