Pap Smears help screen for Cervical Cancer, one of the top cancers affecting Singaporean women today. Regular screening and early detection can save lives. That's why it's important for women aged 25 to 69, who have ever had sex to screen for Cervical Cancer once every 3 years.
Sincere Medical Specialist Center is one of Singapore Cancer Society's screening partners, and we are pleased to offer free Pap Smear Screenings.
The free pap smear screenings are available from 2 May to 31 July 2017, so get in touch with our friendly clinic staff at 6507 0766 or enquries@shg.com.sg to schedule your screening today.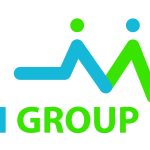 All material provided on this website is for your information only and should not substitute professional medical advice, diagnosis or treatment.