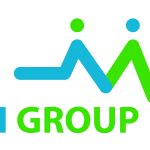 The Straits Times | Singapore | 15 Apr 2016
https://www.straitstimes.com/singapore/giant-panda-jia-jia-received-artificial-insemination-after-failed-mating-attempt-with-kai
Artificial insemination was carried out on the River Safari's giant panda Jia Jia on 13 April, following another failed attempt at natural mating with male panda Kai Kai. Giant pandas have delayed implantation during pregnancy and vets cannot confirm pregnancy until the later part of the panda's gestation period. After last year's unsuccessful attempt, the panda couple had started to show signs that they were entering mating season at the end of March, with Kai Kai scent-marking and chirping to get Jia Jia's attention, while Jia Jia was sleeping more and would pace restlessly when awake.
Assisting the vets at River Safari was a team led by Prof Ng Soon Chye, an obstetrics and gynaecology specialist internationally renowned for his expertise in reproductive medicine.