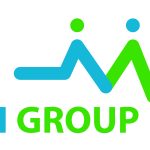 At the price of $388 for one pax, enjoy $668 on women package when two ladies come in together!
Health tests are there to help us keep tabs on our general health condition. For women, it's especially important to have routine health screenings because there are actually some diseases that occur at a higher rate in women than in men.
Extending Mother's Day for a whole extra month, invite your Mom, Mother-in-law, Granny, Aunt, Sister or your BFF to enjoy a bonding experience with the most important woman in your life!
Women Package Includes:
Consultation by O&G Senior Consultant
Body Index Analysis
Breast Ultrasound
Pelvis Ultrasound
Optional tests for One:
HPV 9-valent vaccine: $825 (Latest in Cervical Cancer Prevention!)
Mammogram: $169
ThinPrep® Pap test: $49
ID8X blood work (41 tests including 3 tumor markers): $129
Bone Mineral Density: $109
---
More about ID8X blood work (41 tests including 3 tumor markers)
Those taking the ID8X Blood Work will have their blood samples sent for 41 different tests.
The results will show the health of their major functions, such as cardiac, renal, live, bone & joint, as well as highlight any potential health risks, including 3 types of tumour markers.
This is comprehensive testing for those looking for greater peace of mind about their health.
Full Body Count
Peripheral Blood Film (PBF)
ESR
HbA1c (if Fasting Glucose exceeds 110mg/dL or random Glucose exceeds 180mg/dL)
Glucose
Renal Function (Kidney Function)
Urea
Creatinine
Sodium
Potassium
Chloride
eGFR
Calcium
Phosphate
Uric Acid
R A Factor
Coronary Risk/Cardiac Profile
Total Cholesterol
Triglycerides
HDL,LDL Cholesterol
Chol/HDL Ratio
hs C-Reactive Protein (hsCRP)
Total Protein
Albumin
Globulin
A/G Ratio
Total Bilirubin
Alkaline Phosphatase
SGOT (AST)
SGPT (ALT)
GGT
Hepatitis Bs Antigen
Hepatitis Bs Antibody
Hepatitis A Antibody
AFP (Liver)
CEA (Colon)
PSA (Male) / CA125 (Female) (Ovaries)
Syphilis Ab (VDRL if Syphilis Ab positive)
Urine FEME
Urine Creatinine / Microalbumin Ratio
Stool Occult Blood
Click here to download our online flyer.
---
Contact our friendly staff to schedule your appointment today!
6507 0766 or enquiries@shg.com.sg
Feel free to get in touch with us on FB Messenger too.
All material provided on this website is for your information only and should not substitute professional medical advice, diagnosis or treatment.