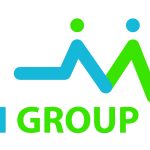 Channel NewsAsia | Singapore | 18 April 2018
https://www.channelnewsasia.com/news/singapore/pandas-kai-kai-jia-jia-no-mating-artificial-insemination-10152850
This year, the River Safari's Kai Kai and Jia Jia will not be allowed to mate. Since arriving from China in 2012, the giant pandas have been allowed to try mating during previous panda mating seasons. However, for the first time in four years, they were kept apart so the River Safari's veterinary team "could secure quality semen samples" from Kai Kai.
For the third year running, a team led by Professor Ng Soon-Chye, the world-renowned obstetrics and gynaecological specialist, assisted the River Safari's veterinary team with the artificial insemination procedure.