At Sincere Medical Specialist Centre, we provide integrated obstetric, gynaecological and general women's health services in a caring and safe environment while addressing the individual needs of every patient.
Our experienced Medical Director of Obstetrics and Gynaecology (OBGYN), Dr Annapoorna Venkat, is highly skilled in managing high-risk pregnancies and provides a comprehensive suite of services to best care for maternal and foetal health.
Led by Dr Annapoorna Venkat, Sincere Medical Specialist Center focuses on pregnancy, childbirth and postpartum care. Common services include ultrasound scans, blood tests, blood pressure management, lifestyle and dietary advice and birth planning.
Our Maternity Packages and Services focuses on all aspects of pregnancy care from pre-conception counselling to childbirth to postpartum. Our comprehensive and affordable antenatal package takes care of your needs during pregnancy. It provides quality medical care and support for all mothers-to-be during their pregnancies to ensure a smooth and satisfying delivery.
Sincere Medical Specialist Center provides a range of gynaecological services, from annual check-ups and routine Pap smears. We provide contraceptive counselling and family planning services, including insertion of intrauterine contraceptive device (IUCD), and management of unplanned pregnancies and common gynaecological conditions. We also encourage women to achieve a better quality of life through healthy practices and preventive care. We also provide surgery and treatment for non-cancerous conditions.
Our surgeons are highly specialised and are skilled in both open and laparoscopic (keyhole) surgery and female benign (non-cancerous) conditions such as uterine fibroids, ovarian cysts and endometriosis, etc.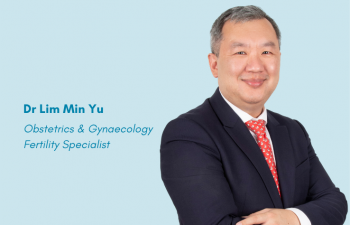 We are sorry that this post was not useful for you!
Let us improve this post!
Tell us how we can improve this post?