Established in 2004 by Professor Ng Soon Chye, O&G Partners IVF Centre  and O&G Partners Fertility Centre are the leading providers of IVF and O&G services in Gleneagles Hospital. On 1 Jan 2021,  Sincere Healthcare Group acquired 25% controlling stakes in both companies to drive significant synergies to provide sustained value for customers.
What's In-vitro Fertilisation (IVF)?
In-vitro Fertilisation (IVF) is one of the most established and popular forms of Assisted Reproduction Technique (ART). It is the process where fertilisation of an egg and sperm is performed in a laboratory and cultivated for a few days into a healthy embryo before being transferred to the uterus in the hopes of a successful implantation.
We understand the difficulties and emotional struggles that can accompany infertility. We offer a comprehensive set of diagnosis and treatment options to help couples fulfil their dreams of parenthood. We provide pre-conception counselling, management of general and complex infertility issues and treatment using assisted reproductive techniques.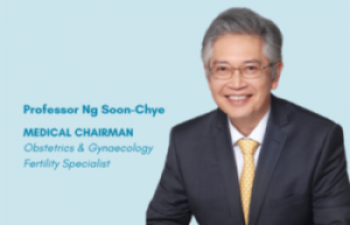 Consultation Fees & Packages
6A Napier Road, #05-34,
Gleneagles Hospital Annexe Block
Singapore 258500
Monday to Friday: 8.30am to 5.00pm
Saturday: 8.30am to 1.00 pm
Sunday and Public Holiday: Closed
For any emergency assistance after operating hours, please proceed to the hospital (Accident & Emergency Department) or clinic closest to your home.
Tel: +65 6475 3220
WhatsApp: +65 9088 0620 (Appointments/General Enquiries)