We manage your health and wellness at
every stage of your life.
Sincere Healthcare

Group

is commited:
Sincere Healthcare Group begins with a simple philosophy—to bring the quality medical care to our customers and reach out and touch their hearts with our sincerity and care.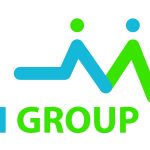 This is aptly conveyed in the corporate logo which shows a line drawing of two individuals, joining hands and forming a heart-beat, representing the giving and receiving, gratitude and appreciation between the healthcare provider and the satisfied customers.

The colours in the corporate logo are carefully chosen to show the relationship and perspectives of the partnership.
BLUE
, a universal colour and often associated with healthcare, symbolizes trustworthiness and dependability. It conveys the strong and calm demeanour of our medical professionals, management and staff equipped with the knowledge, power, integrity and sincerity to carry out our mission.
APPLE GREEN
symbolises hope, growth and health of our patients – these are important ingredients in life and key attributes for harmony and stability.
The Chinese translation of 'Sincere' is
'心佳馨'
further exemplifies the corporate philosophy to serve from the heart.