Andrology Laboratory Services
A semen analysis, which provides information about sperm count, motility and morphology, has classically been used as the marker of male fertility potential. 
Diagnosis of male fertility often starts with Semen Analysis (SA) which is based on sperm motility and macroscopic evaluation. Often basic Semen Analysis (SA) may not accurately reflect the fertilisation ability of the sperm. This is when specialised sperm function tests should be performed. 
Sincere Andrology Laboratory is a one-stop centre that offers a spectrum of  personalised care, support and fertility treatment options encompassing the following:
Investigations of male and female infertility with graduated treatment options such as Intrauterine Insemination (IUI), In-vitro Fertilisation (IVF) Intracytoplasmic Sperm Injection (ICSI), frozen-thawed embryo transfers, assisted hatching, blastocyst culture and in-vitro egg maturation. 
Andrology services to help azoospermic males including Microsurgical Epididymal Sperm Aspiration and Testicular Sperm Extraction.
Support for all gynaecologists which include semen analysis, sperm preparation for IUI and sperm banking for husbands of patients.
Andrology services including sperm preparation for IUI, sperm freezing and storage for husbands who are not available during treatment or husbands with sperm retrieved from epididymis or testis or for men with cancer before cancer treatment. Our dedicated diagnostic laboratory provides services on semen analysis and related tests.
We are Singapore's first and only Andrology Laboratory focusing on Oxidative Stress Assay (OSA), as it is not commonly done in other laboratories. Due to the less demand in the market, most laboratories do not perform such functional test.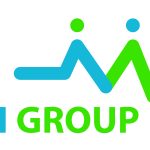 Please contact us at hotline: +65 6507 0766 email: enquiries@shg.com.sg or simply fill up the form below.