Your Trusted Obstetrics & Gynaecology Specialist In Singapore
Obstetricians & Gynaecologists
At Sincere Medical Specialist Centre, we are an Obstetrics and Gynaecology specialist clinic that has more than 12 years. We provide the unique opportunity to you to understand your health – be it as a woman, or together as a couple – with our experienced obstetricians and gynaecologists.
Obstetrics & Gynaecology is an important aspect of a woman's health from adolescence till menopause. Our experienced specialists provide quality care for women's healthcare needs and are trained to help women in the following areas for their reproductive health:
Pregnancy: Pre-pregnancy screening, Antenatal care, High-risk pregnancies (including pregnant women with medical disorders)
Gynaecology: Endometriosis, Fibroids, Menstrual problems, Polycystic Ovary Syndrome (PCOS), Polyps and Cysts
Fertility: Fertility assessment, Assisted Reproductive Techniques (IUI, IVF), Infertility Surgery
Women Wellness: Pap smear, Colposcopy, HPV vaccination
Menopause: Pelvic floor dysfunction (prolapse), menopause
We can help. WhatsApp us at 9-SINCERE (9-0880620) 24/7 or email us at enquiries@shg.com.sg to make an appointment or find out more!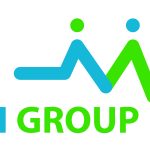 An ultrasound scan will be done to accurately date of your pregnancy. Our Obstetricians will see you at a regular intervals until the delivery of your baby.
Antenatal Care During Pregnancy
Antenatal should begin as early as when you are planning for a baby. It is designed to check your health and look for anything that could affect your growing baby. At each visit, your urine, blood pressure and weight gain will be checked. 
Vaginal Delivery
Assisted Vaginal Delivery
Caesarian Section
A post-delivery review will assess the mother's physical and mental well-being and review the pregnancy-to- birth experience.
As a leading provider of healthcare services for women, Sincere Medical Specialist Center has many experienced and respected Obstetrician & Gynaecologists (OBGYN) specialists to meet the healthcare needs of women of all ages. 
We offer a range of gynaecological services & health screening: