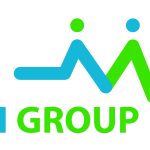 TODAY | Singapore | 30 March 2017
https://www.todayonline.com/singapore/pandas-kai-kai-and-jia-jia-ready-mating
Giant panda couple Kai Kai and Jia Jia were brought together for natural mating after Jia Jia's hormonal levels indicated she was ready for mating, announced Wildlife Reserves Singapore in a media statement.
Artificial insemination will be carried out after their attempt to mate naturally, to increase Jia Jia's chances of conceiving. This will be their third try at natural mating since 2015 as past efforts were unsuccessful.
World-renowned obstetrics and gynaecology specialist, Prof Ng Soon-Chye, will be leading the River Safari's veterinary team through the artificial insemination procedure.