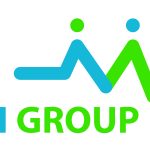 The Straits Times | Singapore | 30 March 2017
https://www.straitstimes.com/singapore/pandas-kai-kai-and-jia-jia-to-get-their-privacy-as-they-enter-mating-season
From tomorrow, you will not be able to see giant pandas Kai Kai and Jia Jia at the River Safari as they retreat for some privacy. It's mating season and the couple have been brought together for natural mating, after which artificial insemination will be carried out to maximise the chances of a successful insemination. This will be the giant pandas' third attempt at natural mating as their previous attempts in 2015 and 2016 proved unsuccessful.
Assisting the River Safari's veterinary team is a team led by Prof Ng Soon-Chye, an obstetrics and gynaecology specialist internationally renowned for his expertise in reproductive medicine.