When a married couple has difficulty in conceiving naturally for a year, this may be due to fertility issues in either the female or male partner or both.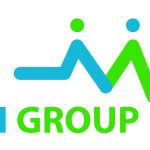 In many cases, studies have shown that men contribute 40-50 percent to the causes due to abnormal sperm production or function. Yet, male infertility is often talked about in hushed tones, but like female infertility, solutions are at hand and understanding one, such as andrology, is the first step men can take. For the uninitiated, andrology is the study of male health, especially focused on the reproductive system and even urological concerns for men.
The male is said to be infertile if his sperm quality is below the accepted 2010 World Health Organization (WHO) norms; the sperm density should be more than 20 Million/ml, motility (how well the sperm swims) should be more than 50%, and normal forms should be more than 14%, amongst a few other parameters.

Treatment of male infertility starts with a Semen Analysis (SA) to check for sperm volume, motility and morphology (shape or form). However, the diagnostic sensitivity is low and the underlying causes are not detected in SA.

For more accurate diagnosis, Sincere Andrology Laboratory offers advanced sperm functional tests that will provide more specific information about sperm formation to help physicians pinpoint the male factor infertility and develop an optimal treatment plan for their male patients.

Some of these advanced sperm functional tests are not available in general laboratories in Singapore as they require skilled laboratory technologists to perform the tests. Some of these advanced tests include the Sperm DNA Fragmentation and Sperm Oxidative Stress Assay to determine for abnormal levels of free radicals that may damage sperm or if sperm had already been damaged. Damaged sperms may cause defects in embryo development, giving rise to the risk of pregnancy loss or problems with foetal development.