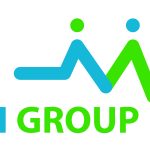 Sincere IVF Center will hold its 4th Assisted Reproductive Techniques (ART) workshop on November 10 & 11 at the Mandarin Orchard Hotel, Singapore. The two-day conference is designed to consolidate core themes in the evolution of ART, which is the subject of increasing clinical success; and to bring together old and new approaches of fertility treatments.
Assisted reproduction specialists, obstetricians, gynaecologists, andrologists, embryologists, nurses, allied health professionals, and others within the multi-disciplines of reproductive medicine and infertility treatment are encouraged to attend and register at https://art.sincereivfcenter.com/. Scientific lectures, an Ultrasound workshop, and PGS workshop are among the scheduled activities.
For more information, please call +65 6507 0766 or email us at enquiries@shg.com.sg.
All material provided on this website is for your information only and should not substitute professional medical advice, diagnosis or treatment.