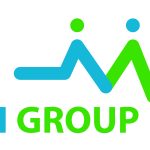 The Straits Times | Singapore | 1 October 2016
https://www.straitstimes.com/singapore/health/spore-medical-group-expanding-in-china
Professor Ng Soon-Chye, pioneering Singapore fertility expert who was part of the team behind Asia's first test-tube baby, will lead efforts to help Chinese women who have difficulties conceiving by setting up more medical centres in China.
Partnering former Chinese nurse, Ms Jenny Bi, Professor Ng set up Sincere Medical Specialist Center for Women in Singapore in 2011. The medical centre has since expanded to five medical facilities, including a dedicated IVF centre and a specialist clinic for men.
In China, they set up their first women's medical centre in Xiamen two years ago, and will open a centre in Chengdu by December. They announced plans to open centres in eight other cities across China, with the hope to expand into a network of 600 satellite women's clinics in smaller towns and remote areas all over China.
Prof Ng often travels to Xiamen to treat patients who need in-vitro fertilisation (IVF) treatment. The group's medical centre in Xiamen sees more than 2,000 patients a month. He also trains doctors from China, in Singapore and Xiamen.