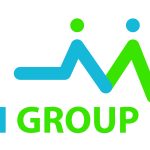 TODAY | Singapore | 17 June 2016
https://www.todayonline.com/singapore/big-read-gynaecologist-goes-observing-sea-life-then-skies
Before he became a gynaecologist and pioneer in assisted reproduction, Professor Ng Soon-Chye had wanted to do his ungraduate studies in marine biology but his father had reservations so he continued with medicine.
Prof Ng's love for nature spans beyond marine life and he's devoted much of his time and energy to birds, especially the Oriental Pied Hornbill. In 2004, he initiated a project to study and enhance the Hornbill's population which had not been recorded in Singapore for over 70 years until it was sighted in 1994. Within a decade, the bird became sighted quite frequently all over mainland Singapore.
Prof Ng has recently cut down on birding but continues to be actively involved in helping animal facilities in the reproduction of species.