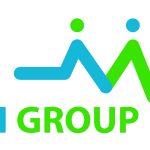 TODAY | Singapore | 17 June 2016
https://www.todayonline.com/singapore/whos-frontlines-conservation-bunch-expert-amateurs
Over the years, many "amateur experts" have contributed to science by pursuing their interests beyond just a hobbyist's. Despite their amateur status, their contributions and expertise have influenced local policy in issues such as the development of the future Cross Island MRT line (CRL) and its possible impact on the Central Catchment Nature Reserve, and threats to biodiversity worldwide. Some also help in the National Parks Board's biodiversity surveys.
"Many amateur naturalists are able to spend more hours in the field than some specialists, and thus represent the frontlines of nature study and documentation. A number of the amateur naturalists are as technically capable as professional botanists or zoologists in some aspects of the field, and they invariably have an enthusiasm and love for nature — and a willingness to speak up and to be counted — in a way that is arguably more muted among the professionals," said Dr Shawn Lum, Nature Society Singapore President.
Birder Professor Ng Soon-Chye, firmly rejects the label of "expert" or "authority". A gynaecologist and one of Asia's pioneering experts on fertility, Prof Ng said, "Please specify I'm not an expert, I don't want to go under false pretences. Maybe I know more than the general public but that's about that … It's (the) small efforts by everybody that make a movement," said Prof Ng, 66, who has published scientific papers on birds.