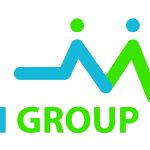 Women of Singapore, rejoice! Three out of four men in Singapore are concerned about satisfying their partners when it comes to sex, according to a survey by pharmaceutical company, Menarini and healthcare research firm, Kantar Health.
However, there is a male issue that is making this goal quite difficult to achieve—premature ejaculation or PE. According to the article, 8 Things You Might Not Know About Sex in Singapore, "Less than half of people in Singapore are aware that PE is even a sexual problem, while more than 40 per cent of women in Singapore INCORRECTLY link age to its cause."
Why It Is Important to Talk About PE
Premature ejaculation (PE) is recognized as a medical condition by global health organizations such as World Health Organization (WHO) and is actually the most common male sexual problem affecting up to 1 in 3 men. Since the male partner is unable to control ejaculation, PE can have a negative impact on the intimacy and sexual satisfaction of couples, which eventually affect their relationship as well. For both men and women, PE can be frustrating, and for men, it can lower self-confidence, which can further take their interest away from sex because of performance anxiety.
The good news is that PE can be treated with prescription medications readily available in Singapore, but the biggest hurdle to treating the sexual condition — few men are open about addressing PE with a doctor, or even with their partners. There have only been a handful who have sought medical treatment on their own accord, and some who have done so due to persuasion from their partner.
According to HealthXchange.sg, "Some 77 percent of Singaporean men with premature ejaculation have never mentioned their problem to a doctor" and this is due to the stigma and the perception that it is not an urgent issue that needs attention."
As Prof. P Ganesan Adaikan, a Clinical Sexologist at Sincere Healthcare Group explains:
"Despite a long history, and the high frequency with which PE occurs, it has been long believed that PE was simply a psychological problem and accordingly, treatments were generally limited to counselling and behavioural treatments. We have since rapidly evolved from that and we now understand that the causes of PE may run deeper than psychological barriers, and accordingly, treatments have evolved from psychological therapy to pharmaceutical treatments. Many advances have identified several safe treatment options of varying efficacy – now including oral pharmacotherapy – in addition to behavioural and topical treatments. What has been shown to be effective both on its own, as well as when combined with other therapies, is the use of either individual or couple counselling."
Don't let PE turn your intimacy into a nightmare. If you or your partner is suffering from PE, get the treatment you need from qualified physicians and sexologists such as Prof. Ganesan Adaikan.
About Prof. Ganesan Adaikan
Prof. Ganesan Adaikan is the in-house consultant on Sexology at Sincere Healthcare Group. He is currently the Secretary General of the World Association for Sexual Health (WAS) and the President of the Society for the Study of Andrology and Sexology, Singapore (SSASS). He is also the Past President of the prestigious International Society for Sexual Medicine (ISSM) and Honorary Life President of the Asia Pacific Society for Sexual Medicine (APSSM).
Prof. Adaikan's expertise caters to these conditions and related cases:
Evaluation of male and female sexual difficulties
Diagnosis and treatment of sexual disorders in men and women
Counseling and sex therapy for individuals and /couples
Sexual rehabilitation for regaining intimacy
Interventions for unconsummated marriages
Sexual concerns addressing fertility
Behavioral and lifestyle therapies
---
Contact Prof. Ganesan Adaikan at Sincere Healthcare Group today to schedule your appointment and for other enquiries:
Hotline: +65 6507 0766
Email: enquiries@shg.com.sg
Website:http://sincerehealthcaregroup.com/our-doctors/professor-p-ganesan-adaikan/