Urology is a medical specialty that treats diseases of the male and female urinary systems (kidneys and bladder). Specialists in this field of medicine are called urologists, and they work with nurses and technicians in diagnosing and treating patients with urologic diseases.
Our urology specialist center is a one-stop evaluation and treatment for all types of urological conditions and  specialise in the treatment and care of both males' and females' urological conditions, including with the kidney & bladder, the prostate diseases, and fertility. 
For women, our urogynaecology offers medical treatment and surgery for patients with Pelvic Floor Dysfunction, Stress Urinary Incontinence, Pelvic Organ Collapse and Female Sexual Dysfunction, amongst others. Techniques used include laparoscopic and robotic surgeries as well as laser treatments.
Our urologist together with his team work cohesively to design a comprehensive evidence-based treatment approach for solving complex and challenging urology conditions. 
Come in for a consultation today with our experienced urologists!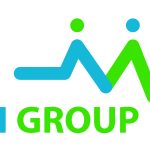 What is a prostate exam? A prostate exam is a screening method used to look for early signs of prostate cancer. In general, a prostate exam includes a PSA blood test (which measures the level of prostate-specific antigen in your blood) and a digital rectal exam (DRE).
Hematuria is blood in the urine. It may be visible or microscopic. It can be caused by a bleeding disorder or certain medications, or by stones, infection, or tumor. It may be due to injury to the kidneys, urinary tract, prostate, or genitals.
As part of the basic evaluation of urinary incontinence, all patients should undergo measurement of PVR urine volume to detect urinary retention (i.e., overflow bladder). PVR volume measurement can detect retention caused by potentially reversible factors (e.g., anticholinergic or other drugs, fecal impaction).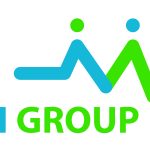 Evaluation of Andropause (Male Hypogonadism)
Hormone Replacement Therapy
Premature Ejaculation
Erectile Dysfunction Management
Evaluation of Male Factor Subfertilty
Treatment of Low Sperm Count
Treatment of Varicocele
Management of sexually Transmitted Diseases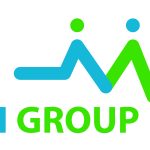 Microsurgical Testicular Sperm Extraction (TESA) for Severely Low Sperm Count
Vasectomy
Microsurgical Reversal Vasectomy
Microsurgical and Laparoscopic Varicocelectomy
Laparoscopic Surgery for Kidney and Prostate
Endoscopy and Laser Surgery for Urinary and Kidney Stone
Robotic Surgery for Prostate and Kidney
Urology Oncology Surgery (Urology Cancers)
Laparoscopic Hernia Surgery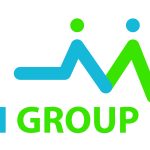 Laparoscopic surgery for groin (inguinal) hernias
Evaluation and management of erectile dysfunction and ejaculatory dysfunction
Low intensity extracorporeal shockwave treatment (LiESWT) for erectile dysfunction / chronic pelvic pain syndrome
Penile implant/prosthesis for refractory erectile dysfunction
Evaluation and management of penile curvatures and Peyronie's Disease
Evaluation and management of testosterone deficiency
Evaluation and management of male subfertility
Evaluation and management of scrotal and testicular lumps
Sperm retrieval techniques (EEJ, PVS, TESA, TESE, micro TESE)
Microsurgical varicocelectomy for symptomatic varicoceles and/or subfertility
Male contraception (vasectomy) and reversal of vasectomy
Circumcision for male adults and children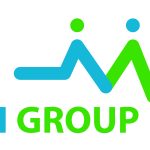 Treatment for Pelvic Floor Dysfunction
Treatment for Pelvic Organ Collapse and Female Sexual Dysfunction
Laparoscopic and Robotic Surgery Technology
Evaluation and Management or Recurrent Urinary Tract Infection
Evaluation and Management of Urinary/ Stress Incontinence
Evaluation and Management of Cystitis
Laser Treatments