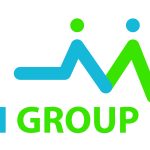 It is estimated that around two-thirds of women will experience "Postnatal Blues" during the first week after delivering their child. In these women, it is common for them to become very emotional, moody, anxious and weepy over their feelings of "inadequacy" in caring for their baby and frustration when they couldn't figure out the reasons why their baby is crying. As they become adept in baby care and with the loving support of loved ones, these negative emotions soon go away.
However, when these symptoms last longer than two weeks, it may already be POSTNATAL DEPRESSION.
Prevalence and Causes of Postnatal Depression in Singaporean Women
It was reported that 1 in 12 women in Singapore are affected by Postnatal Depression. A 2011 study also revealed that 12 percent of women suffer from antepartum depression and 7 percent from postpartum depression.
A study conducted by the Nursing Division of Khoo Teck Puat Hospital revealed five specific causes or "themes" which made them feel "depressed" after delivery. These causes or "themes" are as follows…
Negative emotions = caused by the constant worry over their babies, especially when they exhibit distressing behaviours which these women did not expect. In many causes, support could not be found because other people thought their emotional issues were not that serious enough.
Breastfeeding concerns = many women find breastfeeding challenging, and are often in pain and physically exhausted. Another stressor is their erroneous perception that they are not producing enough breast milk. Family members, such as in-laws, also promote feelings of anxiety and inadequacy because of the pressure they impose upon the mother to breastfeed.
Social Support = Because of the strong Asian tradition of providing care for mothers, many women have reported receiving a lot of care, attention and consideration from family members. However, the biggest stressors continue to be mothers-in-law who are often critical about the woman's inexperience in caring for her baby. Other women have reported lack of support from their husbands, but still excusing them because they are "working the whole day." In couples wherein the husband is supportive, women report feelings of anxiety when her husband has to go to work and she has to stay home alone with the baby.
Cultural Postnatal Practices = Some women have expressed concern and anxieties about certain cultural postnatal practices and beliefs that are being imposed upon them, such as "confinement diets" (foods that are being touted as good for lactating mothers, like rice, wine and ginger). There are women though who have found relief from stress and other postnatal pains by getting the services of Malay Jamu masseurs.
Professional Support Needs = Although Singapore provides health care services, including seminars and demonstrations on infant and maternal care, many women feel that these "lessons" are inadequate and do not help prepare them for motherhood.
Symptoms of Postnatal Depression
A woman suffering from Postnatal Depression may experience the following symptoms…
Depression, sometimes with crying fits
Mood swings
Irritability
Fatigue and exhaustion
Poor appetite and sleep
Frequent body aches
Loss of interest in activities
Loss of confidence
Harbouring feelings of guilt for no good reason
Having negative feelings about the baby
In more severe cases, the woman may feel hopeless or even suicidal, or have thoughts of harming the baby.
Anxiety symptoms can also occur including…
Panic attacks
Constant feelings of fear and tension
Excessive worrying
Chest tightness, breathlessness, and palpitations
Obsessive feelings and thoughts
Women who have had previous episodes of depression, whether or not they are related to childbirth, or have a family history of depression or a mood disorder have a high risk of developing Postnatal Depression.
Treatment of Postnatal Depression
Mild postnatal depression can be treated through support and counselling. In moderate to severe cases, interpersonal and/or cognitive behavioural therapies need to be done under a psychologist or psychiatrist.
Medication may also be prescribed. However, the doctor needs to consider any side effects that may develop, and also if the woman is breastfeeding her child.
Postnatal Depression should not take away the joys of motherhood from a woman. Any woman who is feeling low, stressed out, and anxious should seek medical help.