Sincere Healthcare Group has been offering Reproductive Medicine and In-Vitro Fertilisation (IVF) treatment facility, Obstetrics and Gynaecology (OBGYN), Urology, Sexology, Andrology Laboratory and Vascular and Interventional services. With a vision to become Asia's best healthcare network, Sincere Healthcare Group embarked on a rapid expansion drive in 2010 and has continued since to expand beyond Singapore and establish its presence in China and Malaysia.
Since 2010, Sincere Healthcare Group focus on the areas of In-Vitro Fertilisation (IVF) treatment, Obstetrics & Gynaecology, Urology and Andrology. With our group of dedicated doctors and nurses, we have the expertise to help many couples to achieve their parenthood dreams and support mothers through their joyous yet complex months of pregnancy and childbirth, and continue to provide necessary guidance on care for their babies post-delivery and has earned a reputation for treating many of our patients, both from Singapore and overseas, to achieve their parenthood dreams.
Sincere IVF Center is accredited as a licensed Assisted Reproduction Centre by the Ministry of Health of Singapore and the Reproductive Technology Accreditation Committee Certification Scheme.
Sincere Healthcare Group serve as a One-Stop IVF Treatment center, Obstetrics & Gynaecology and Andrology in Singapore equipped with the latest innovative technology for infertility treatments to achieve a maximum success rate. Treatments include obstetrical and gynaecological services, Intrauterine Insemination (IUI), In-vitro Fertilisation (IVF), Intracytoplasmic Sperm Injection (ICSI) and advanced sperm functional tests that will provide more specific information about sperm formation to help physicians pinpoint male factor infertility and develop an optimal treatment plan for their male patients.
Besides fertility treatments, we offer a whole range of women's healthcare focusing on gynaecological cancers. Our treatments include treating gynaecological cancers, minimally invasive cancer surgery and colposcopy treatment for pre-invasive cancer conditions.
Our Brand Promise
To be Singapore and South East Asia best leading healthcare provider in Assisted Reproductive Technology (ART) and Women's Health. To bring the quality medical care to our patients and their families and reach out and touch their hearts with our sincerity and care.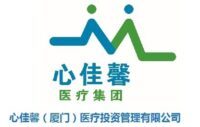 Sincere Xiamen Medical Center
#12-01-06/10, No 2 Lujiang Road, Siming District, Xiamen City, Fujian Province, China, 361012
Sincere Chengdu Medical Center
Level 12 Fucai International, No 75 Xiaotianzhu Street, Wuhou District, Chengdu City, Sichuan Province, China, 610041
IVF Centre @ Medini
Level 1, COE Block, Gleneagles Medini, No. 2 Jalan Medini Utara 4 Medini 70250 Nusajaya Johor Darul Tazkin