About Our Medical Specialties
Established in 2010, we aim to become Singapore Healthcare Service provider known for our focus in the areas of In-vitro Fertilisation (IVF), Obstetrics & Gynaecology (OBGYN), Urology, Sexology, Andrology Laboratory and Vascular and Interventional, Assisted Reproductive Technique (ART). With our group of dedicated doctors and nurses, we have extensive experience in the area of specialties and use proven techniques to deliver personalised care with optimal outcomes to support mothers and women's through their joyous yet complex months of pregnancy and childbirth, and continue to provide necessary guidance on care for their babies post-delivery.
Our IVF Center, Women's Medical Specialist Center & Andrology Laboratary is a One-stop All-rounded medical centre in Singapore with the latest innovative technology for fertility treatments to achieve a maximum success rates. Our IVF Center and Medical Specialist Center treatment includes of Obstetrical & Gynaecological (OBGYN), Women's Healthcare Services, Intra-uterine Insemination (IUI), In-vitro Fertilisation (IVF), Intracytoplasmic Sperm Injection (ICSI) and advanced sperm functional tests that will provide more specific information about sperm formation to help physicians pinpoint the male factor infertility and develop an optimal treatment plan for their male patients.
Besides fertility treatments, we also offer a whole range of women's  Healthcare in focus on gynaecological cancers. Our treatments includes of treating gynaecological cancers, minimally invasive cancer surgery and Colposcopy treatment for pre-invasive cancer conditions.
To deliver quality care to our patients, our team of fertility specialists, gynaecologists, embryologists and nurses are here to provide professional care to all couples and women from all walks of life. 
Our Brand Promise
To be Singapore and South East Asia best leading healthcare provider in Assisted Reproductive Technology (ART) and Women's Health. To bring the quality medical care to our patients and their families and reach out and touch their hearts with our sincerity and care.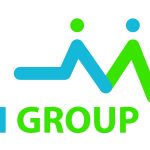 This is aptly conveyed in the corporate logo which shows a line drawing of two individuals, joining hands and forming a heart-beat, representing the giving and receiving, gratitude and appreciation between the healthcare provider and the satisfied customers.

The colours in the corporate logo are carefully chosen to show the relationship and perspectives of the partnership.
We manage your health and wellness at
every stage of your life.
Sincere Healthcare

Group

is commited:
Sincere Healthcare Group begins with a simple philosophy—to bring the quality medical care to our customers and reach out and touch their hearts with our sincerity and care.
Our Clinic in Southeast Asia
Sincere Medical Specialist Center
8 Sinaran Drive #06-13/14 Novena Specialist Center, Singapore 307470
8 Sinaran Drive #06-09/10/11 Novena Specialist Center,
Singapore 307470
The Vascular & Interventional Centre
8 Sinaran Drive #06-08/17/18/19 Novena Specialist Center,
Singapore 307470
Sincere Andrology Laboratory
8 Sinaran Drive #06-12 Novena Specialist Center, Singapore 307470