If you have been trying to conceive naturally for a while with no success, a fertility screening is useful to help fulfil your plans to start a family.
O&G partners Fertility Centre offers Fertility Screening for Couples to evaluate your fertility health and determine any underlying issues that may cause infertility.
Our Screening Package includes:
Comprehensive Blood Tests (Female) to test for 14 components 
Pelvic Ultrasound Scan (Female) to examine and identify any abnormalities within her reproductive system
Semen Analysis (Male) to examine his sperm health in terms of sperm count, motility and morphology
Review with Fertility Specialist to have an expert review on the couple's reproductive health based on fertility history and current statuses, and share fertility treatment options available, if necessary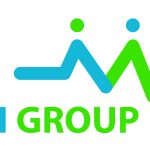 What Is Semen Analysis?
Semen analysis is the most common male fertility test. Semen analysis analyses how healthy a man's sperm is. Semen is the fluid containing sperm that is released during male ejaculation.
A semen analysis measures three major factors of sperm health:
Sperm count (the number of sperms)
Motility (the ability of sperm to move)
Morphology (size and shape of the sperms)
A semen analysis is often recommended when couples are having problems getting pregnant. The analysis will also help determine if low sperm count or sperm dysfunction is the reason behind male infertility. With this, a treatment plan will be tailored for the couple.
Ease your mind when you embark on your journey towards parenthood by taking up our 3-in-1 Parenthood Package launched in view of the Covid-19. From pre-conception screenings to antenatal care, we got it covered for you.
We are sorry that this post was not useful for you!
Let us improve this post!
Tell us how we can improve this post?